Hello!
So midsummer is here and it is a natural time to look back at what has happened this year, so here it goes.
This has been a very intense few months for ART + FOLK as the official start was just March 2017 when I received a Project Stipend from Bergen Municipalty, that made it possible to stand on two feet.
The stipend gave me the chance to give ART + FOLK an identity, created by the brilliant Anette L'Orange. She gave this project the fluidity, approacheability and openness that I was looking for by having an it interchangeable logo with colors that feel welcoming.
It also gave me the chance to use my time to introduce the idea to the artist community in Bergen, hear them out and listen to their needs but also communicate the needs that I have been hearing from people that want to learn more about how we work.
The first collaborations appeared with Kunstguide and B-Open and that gave a world of possibilities. The result was KUNSTMARKED, an art exhibition from local professional artists where everything was priced under 5000 NOK. We received over 200 visitors during the weekend and more that 30 artworks were sold. The feedback both from the participants and the visitors was very positive and it has been so encouraging and energizing to know that this initiative is needed and wanted.
Then came a new chance for a new pop-up, in collaboration with concept store CLAY and design guide TENDENS, where I had a chance to talk to an audience of 90 people about what ART + FOLK does and have a small selection of art works from local professional artists for sale. There were works from Tonje Bøe Birkeland, Martin Harkjerr Halse, Kirst Van Hoege, Numi Thorvarsson. This was also very positive in terms of feedback and future interest, but most importantly, a good step into reaching out to a new audience, which gives new possibilities.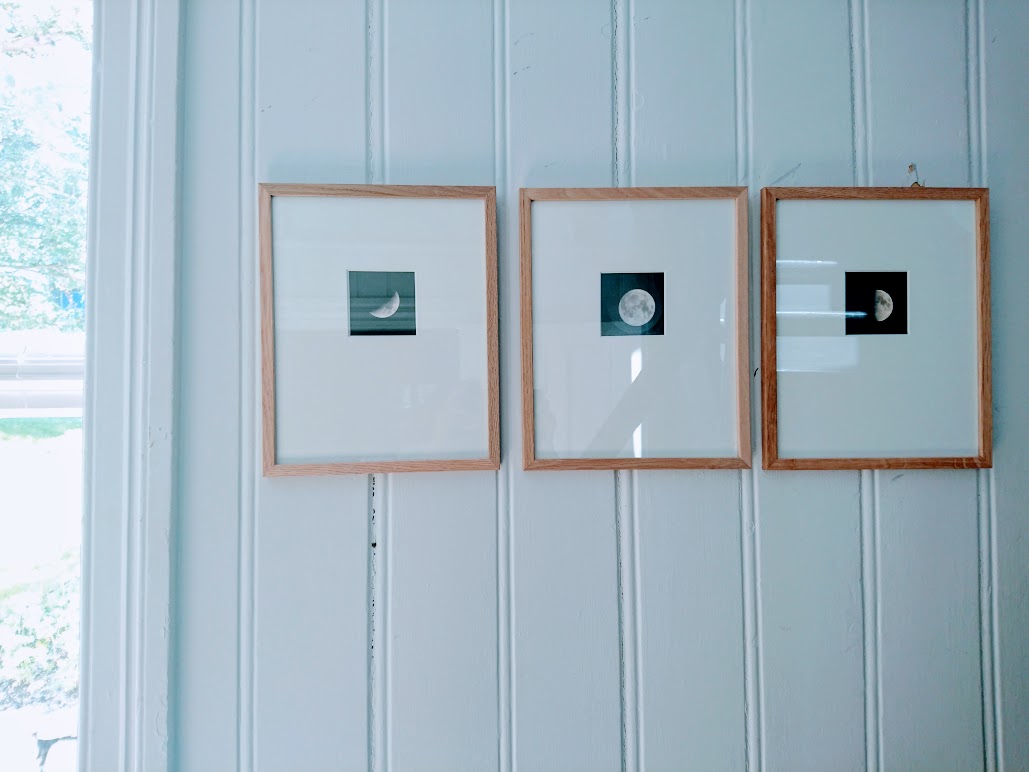 The first Art Tour was organized, and it is called "Å se på kunst sammen" (To look at art together). We visited two exhibitions in the city centre with a group of five people. We offered food, wine, and great conversation. First we looked at Tonje Bøe Birkelands solo exhibition "Character V" at Bergen Kjøtt, where the group had a chance to hear directly from the artist the process of making this project, they also had a chance to hear about the venue from the director Annine Birkeland and learn about the way they work and think of projects. After this we headed to Galleri S12 to look at Baptiste Debonbourge's glass installation called "Raging Dreams" and we got a chance to talk to art historian and mediator Anett Haukås, who was a part of the team building the sculpture. We learned about the space and the possibilities it offeres. We looked at art together, we discussed and we all learned a lot as a group.
"Å se på kunst sammen" will be a series of art tours continuing in the fall and together with Anett Haukås, we will visit different exhibitions and spaces to look at art together and get to know our art city better.
Last but not least, ART + FOLK moved in to a new office space called CM7 together with VISP and B-Open. The space is on street level with a large window which gives is gallery like qualities, and we as a group intend to use that as an opportinity to meet the public and to be more accesible and visible. We all work independently but have one thing in common and that is that we are all resources for the art community in Bergen looking to create opportunities for them, to reach out. By joining forces in one space, there is even more potential for collaboration, new projects and stability.
ART + FOLK is just at the beginning of what I hope is a long run. The support received from everyone I meet is so happily overwhelming that I am positive great things can happen in the coming months, years, who knows!
For now, thank you for a great start to everyone who has made it possible for me to work on this amazing project and see you all with new activities after the summer!